..
Welcome to my online boutique. I'm Traci Rogers, the founder and artisan of Savon Arts, a cottage business featuring small batch, handmade soap and bath creations. I have been fascinated with the process of crafting soap and bath products for over 15 years. You might say I am now enamored and fully immersed in Savon Arts.
In the mid-90s, while visiting a dear friend in Gettysburg, Pennsylvania, the idea of soap making was introduced to me. The impetus was a tiny shop, set to the side of a back road, which was selling canned fruits, fresh honey and handmade soap and candles. The soap was small, plain, and smelled of lavender.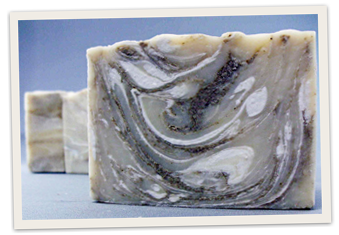 I wasn't 'in-love' with the fragrance or look, but I was fascinated! I came straight home and started researching how to create my own line of products. What I found was disappointing; very few resources and too many safety warnings. Not to mention, everything I read said that I had to use lard, which grossed me out! Remember, this is before the internet gave us easy access to information and the country hadn't embraced the 'all natural' or vegan trends. I was intimidated and set my new project aside.
Several years later, while shopping in St. Louis, I happened into a store selling handmade soap. They had arranged beautiful logs of soap which they sliced as buyers needed. I was instantly charmed and my interest was piqued again, but the time wasn't right, and I didn't pursue it. Then in early 2011, when visiting a Gettysburg boutique (selling soap) yet again; it all came together -desire, resources, and timing. After returning home, actually before returning home, I was scouring the internet for information and within a week had poured my first bar of soap. The rest, as they say, is history.
Today, I continue to perfect my craft through research and innovative experimenting. My goal is to provide consumers with high-quality products using skin nourishing oils and butters. This blog is where my journey can be witnessed, and my products can be shopped. Please feel free to click the contact me link if you have any questions or feedback.
Bon Savon!